Viking Visits for Schools
Invite the Norseman, Gregolf and his wife Leagrid into your school and be transported back in time to the year 1031AD. Gregolf is primarily a trader and Leagrid cares for the home and children.
The Viking school visit can be booked for one or several classes for a full day or a half day. We have worked with up to four classes before and have enough resources and activities even for a whole small school to be busy with Viking sessions all day. The costs quoted below cover Gregolf and/or Leagrid to come into local schools (please see our Terms and Conditions).
Below is an outline of a typical Viking Visit.
Summoning with horn-blowing.  Gregolf and Leagrid introduce themselves and provide each child with their own Viking name for the day.  Their every day clothing, objects and way of life are discussed and children are invited to dress as Norsemen.
Raiders typifies the Specialists style of "learning with a laugh." Leagrid humourously explains the reasons why Gregolf used to be a berserker (and why he has a more peaceful existence now), comparing and contrasting weaponry and armour through the Viking Age. Children handle weaponry, make a shield wall and learn how to attack one, using shields offensively. Leagrid demonstrates dances for groups to learn set to simple music from one thousand years ago. (Gregolf does not usually dance unless specially requested.)
This session helps children to understand the reasons why Norsemen were raiders prior to settling and can incorporate storytelling.
This session is a fantastic opportunity for children to handle many authentic objects most of which are of museum quality.  Children discover the "new" idea of money and how it fits into trading for Vikings.  The impressive overseas network is discussed and time is usually made for questions and answers throughout and at the end of the session.
This simple, teacher-led session incorporates art/DT and facilitates the Specialist policy of working with large numbers of children throughout the school day at no extra cost.
This teacher-led session can be left as a follow up on days where Gregolf is booked for a single class.
Children will usually have the opportunity to play two old Norse games such as Kubb and Nine Mens Morris.  Fivestones and Dice can also be made available on request.  We bring a class set of solid wood Nine Men's Morris boards for children to challenge each other.  Optionally, children may also make their own Three Men's Morris game.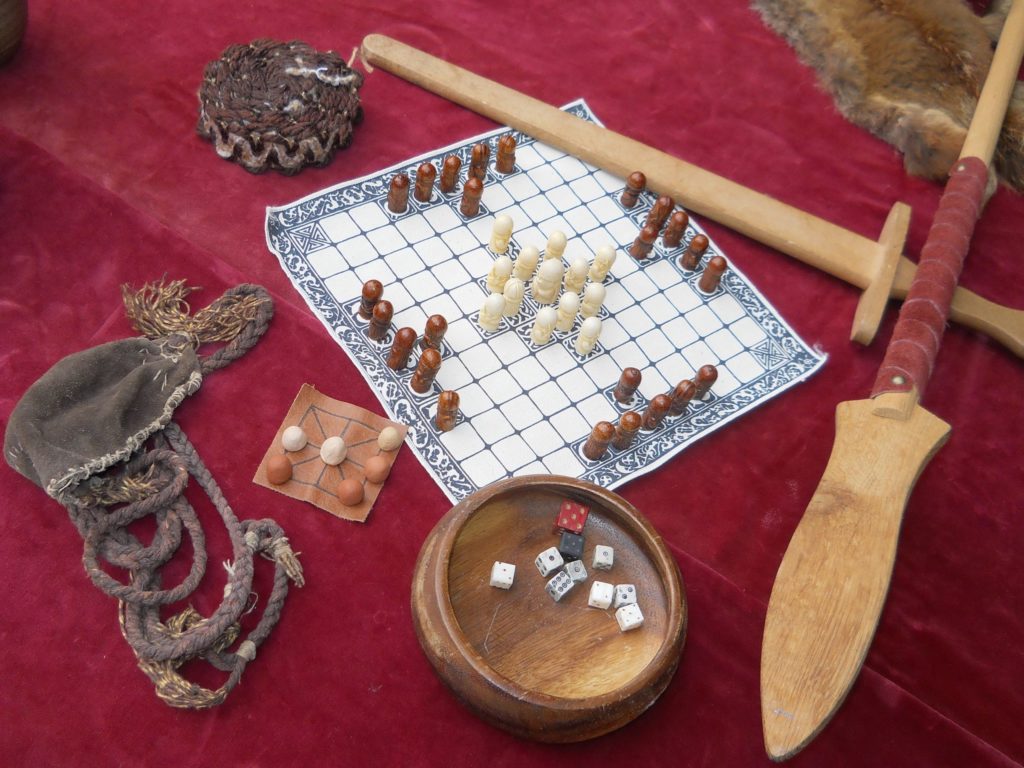 Norse Myths & Storytelling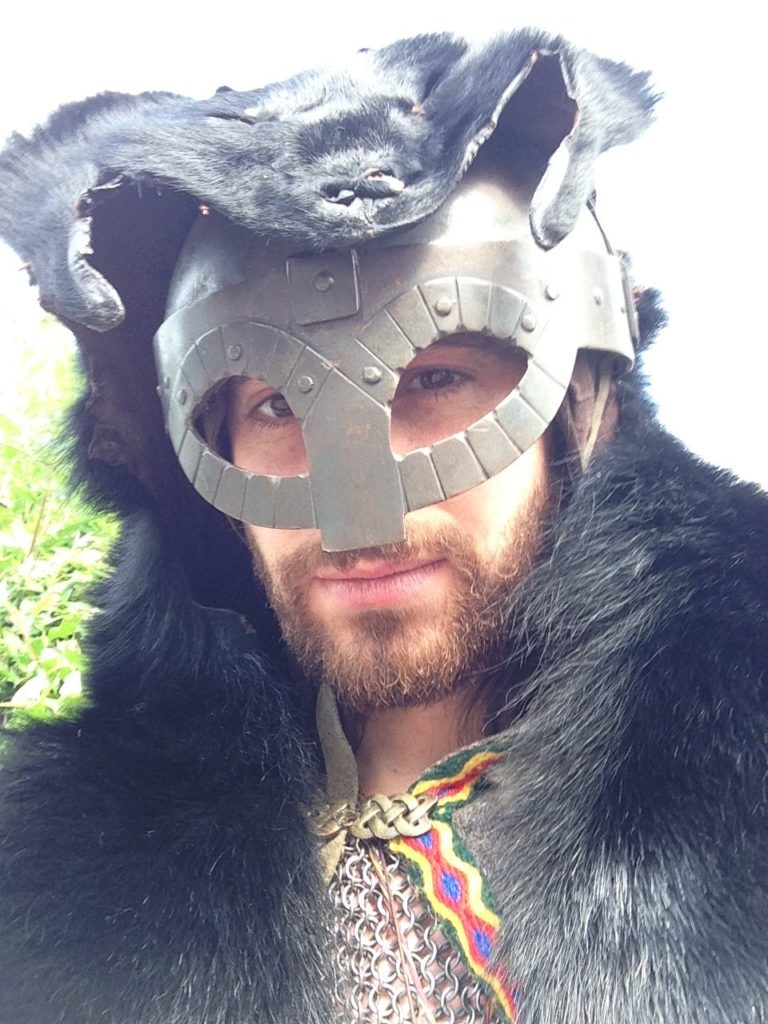 We end the day with a myth told in oral tradition and, if time allows, combine this with more interactive storytelling as a whole group.  All of the children can join in, playing simple parts in a light-hearted tale.
We, Greg and Lisa, work fully in role as Viking settlers. This means that we use our subject knowledge to respond to questions and talk as Vikings would do.  To achieve this we use a medieval-flavoured pattern of speech to lend a realistic feel to our words whilst remaining clear enough for children to understand.  This historical interpreter's commitment to authenticity is tempered with a teacher's sense of appropriateness though – so we do not swear (as some reenactors will in school, claiming that this was the way it was!).
Our focus is on the educational experience for the children and what serves them best, so the sessions are interactive and involve everyone.The overall experience for children is then an immersive one where they feel they have truly met a Viking and gained a picture of Viking life. The sessions are interactive and involve all of the children.
The costs quoted below cover the service which can be delivered by one or two Specialists, dependent on your area and other factors (please see our Terms and Conditions).  Full days can be booked up to one hour's drive from our base.  Reduced full days, half days and bookings where both Specialists are required can take place in schools up to forty minutes drive from our base.
Full Day – (One Specialist, 9am-3pm)
The full day rate is £275.00 from Autumn 2019 plus mileage (55p per mile round trip from CV13 0DZ)
Reduced Full Day – (One Specialist, 10am-3pm)
The reduced full day rate is £225.00 from Autumn 2019 plus mileage (55p per mile round trip from CV13 0DZ)
Full Day – Double Rate (Two Specialists)
The full day rate for two Specialists is £325.00 from Autumn 2019 plus mileage (£1.10 per mile round trip from CV13 0DZ)
Half day
Half days can incorporate some of the above sessions. The cost for ½ day is £180.00 from Autumn 2019 (55p per mile round trip from CV13 0DZ)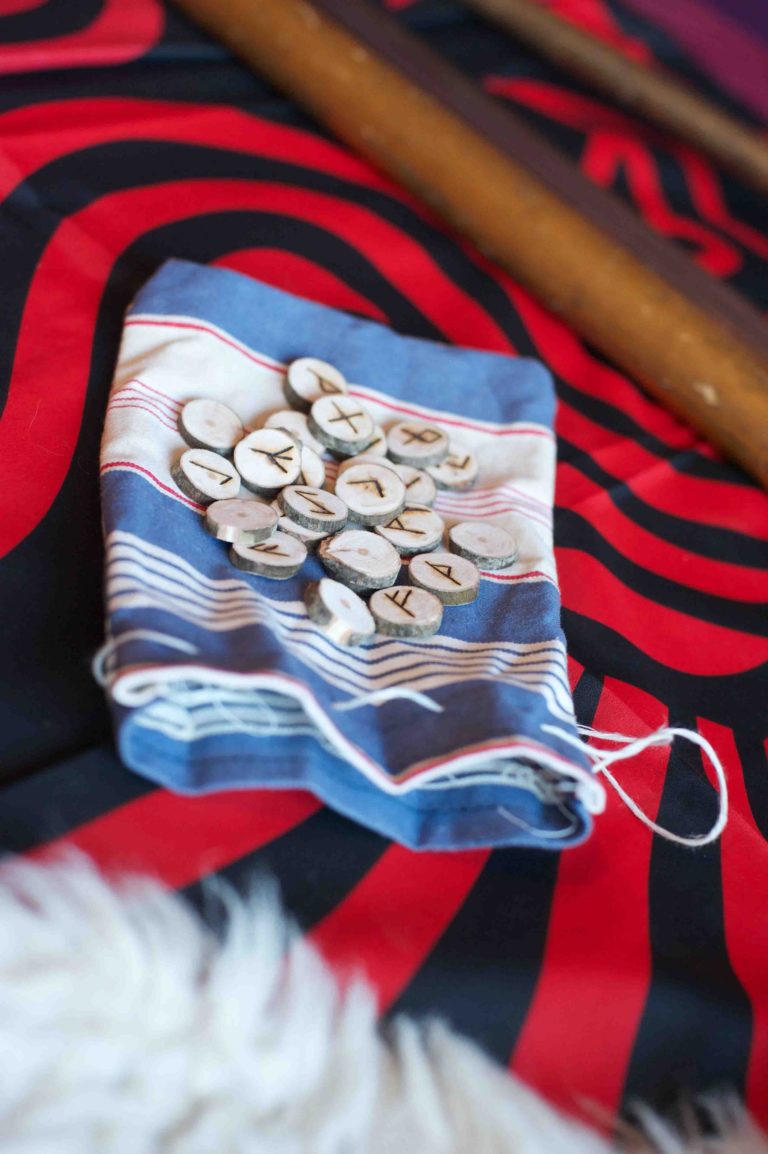 These rates are complete and there are no hidden costs.  The day is fully risk assessed and this can be emailed upon request.  Confirmation of booking is taken as a contract between the school and The Specialists and acceptance of our T & C's.
Greg and Lisa McCarthy have many years of experience working with children. Greg is a teacher and Lisa a former Occupational Therapist in learning disabilities. Both have full CRB's and public liability insurance.
Resources are meticulously researched and authentic to the period.  We will bring real animal hide and animal bone objects.  We understand if anyone is sensitive to this (Lisa is a vegetarian in real life!) but please be prepared.  Our bone replica artefacts really are made of bone – not plastic! 
Gregolf's berserker bearskin was supplied by a Specialist Furrier and is ethically sourced as a cast off from the British Army, unsuitable for hat-making for the Footguards at Buckingham Palace.  It is an exceptional piece and we understand if you would prefer us not to bring it on a visit.  The learning points associated with it contribute immensely to the Raider session though and children are welcome to touch it.
Viking school visits for education.  We provide a living history and reenactment service as historical interpreters focusing on the QCA Invaders and Settlers topic.  As re-enactors, we use storytelling/Norse myths, songs, dance, writing using runes and artefacts such as toys and games, brooches, full viking raider kit etc. to bring the excitement of real history to your classroom.
Some of the locations we travel to for our Vikings workshops are:
East-Midlands, Leicestershire, Northamptonshire, Warwickshire, Leamington, Leicester, Hinckley, Nottingham, Coventry, Birmingham, Tamworth, Derbyshire, , Chesterfield, Ilkeston, Swadlincote, Nottinghamshire, Derby, Mansfield, Worksop, Newark, Loughborough, Melton Mowbray, Coalville, Lutterworth, Corby, Kettering, Wellingborough, Nuneaton,  Solihull, Warwick, Rugby, West Midlands.