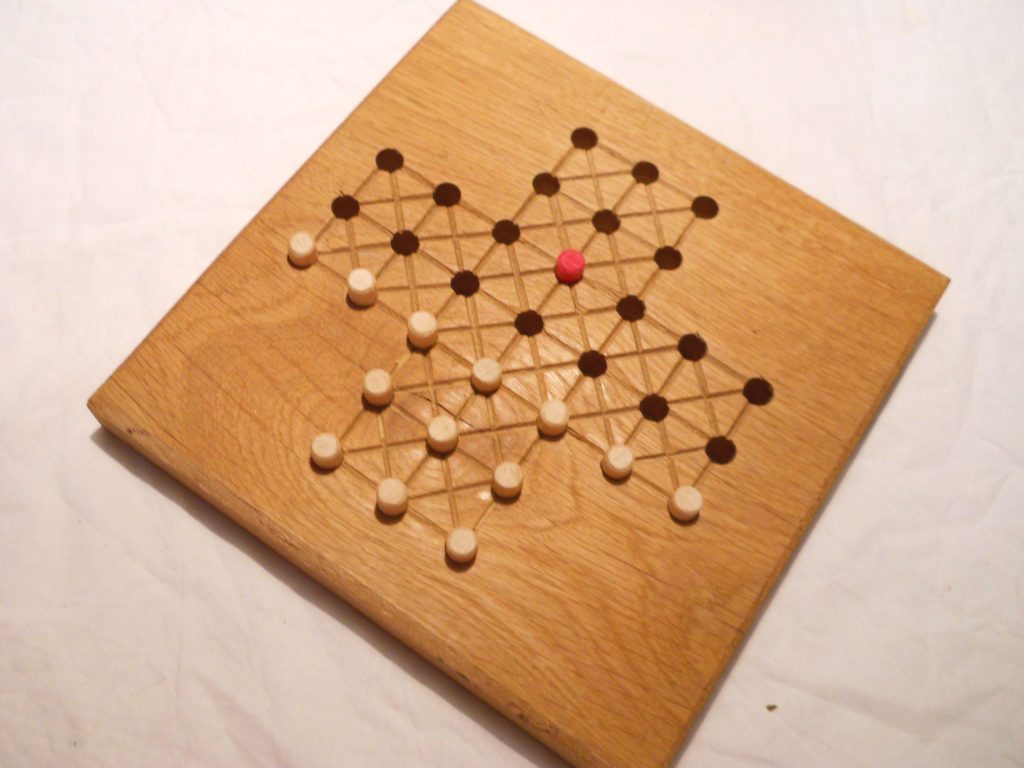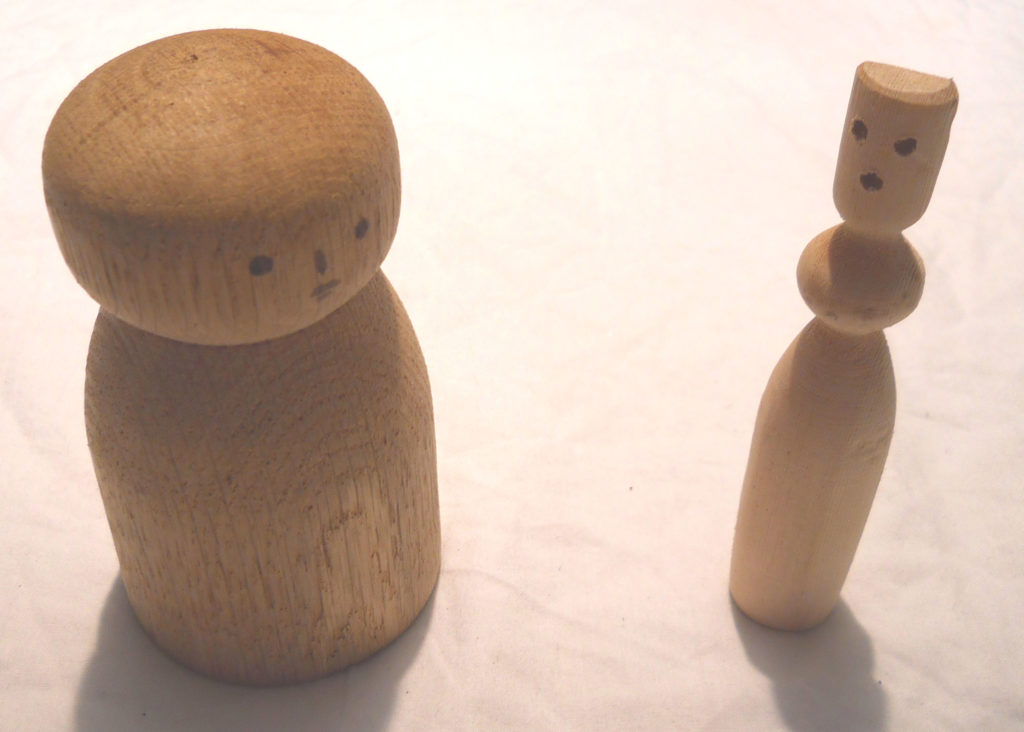 Stump Babes

These were for babies when teething and for older girls to practise their sewing in dressing them up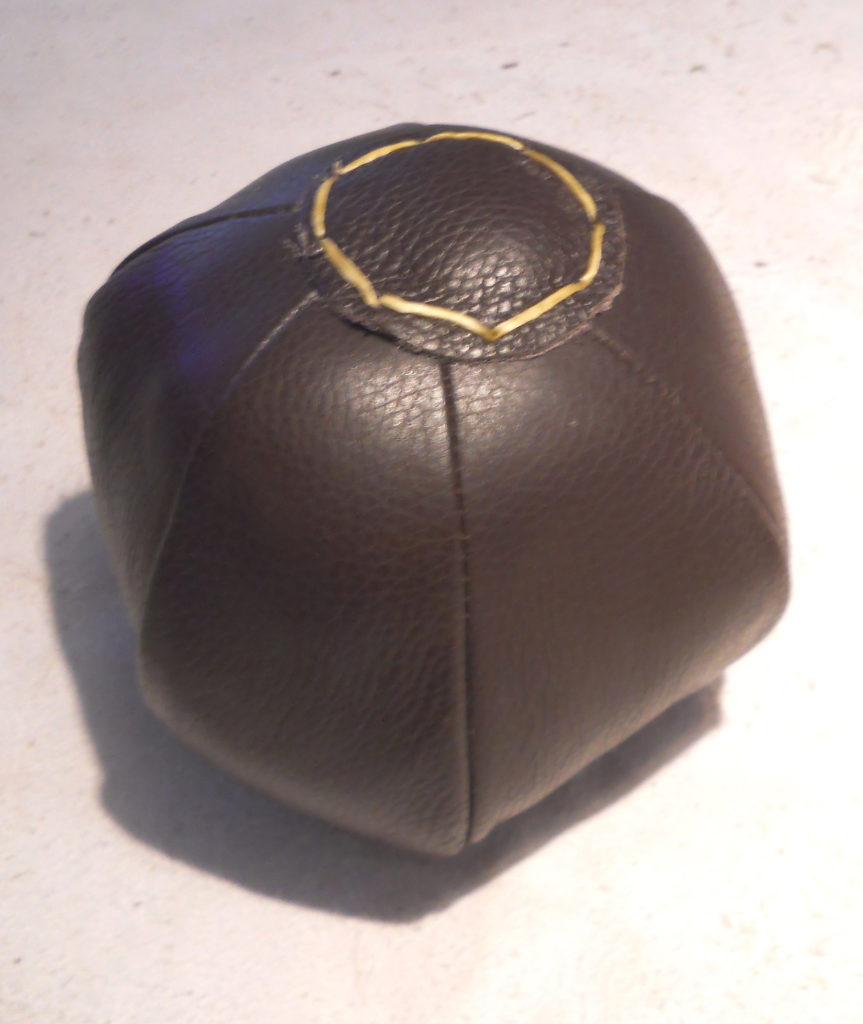 Leather ball
Balls were typically made of animals bladders but we sometimes use a leather ball instead!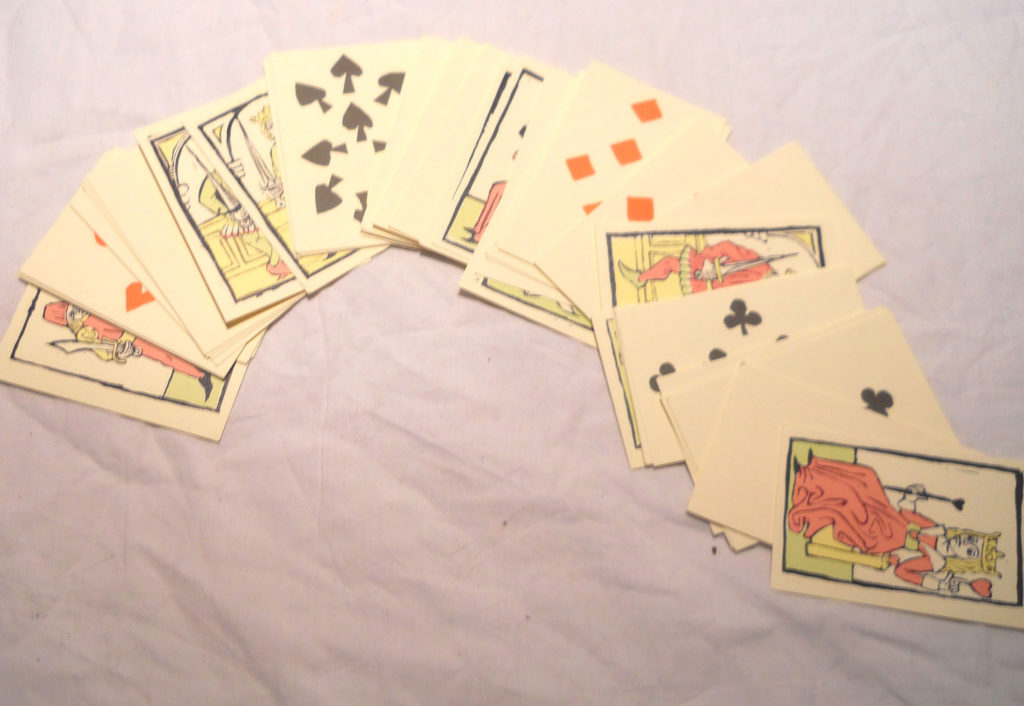 Playing Cards

The origins of our modern court cards are clear.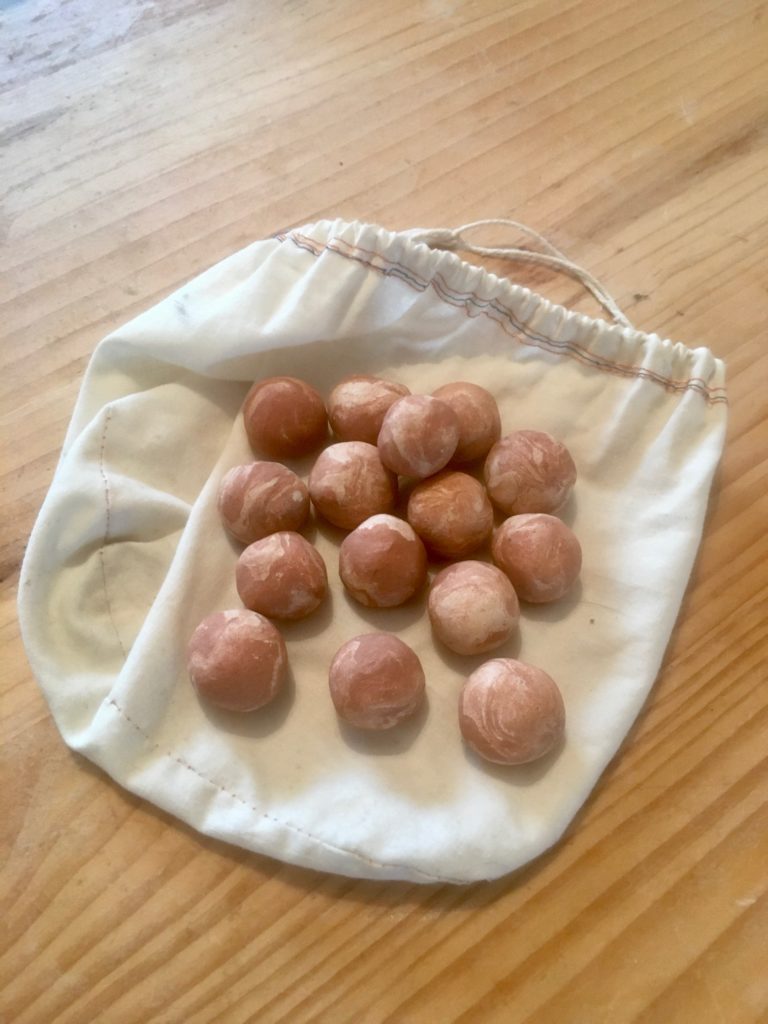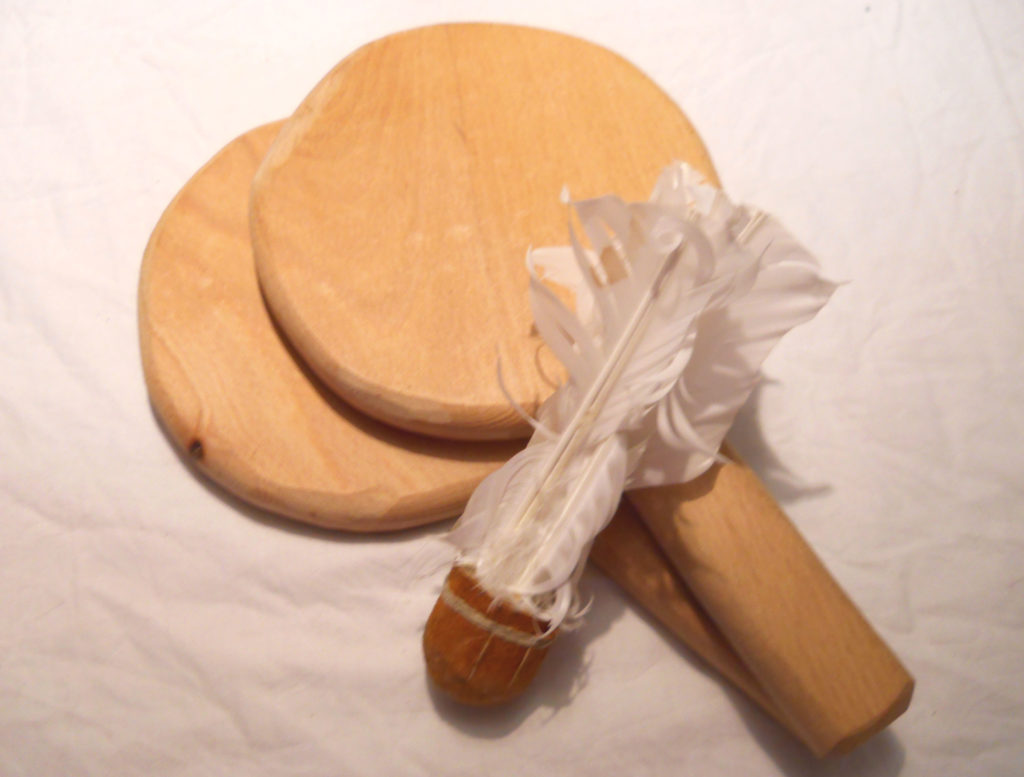 "Battledore"

This is the Stuart name for the pastime.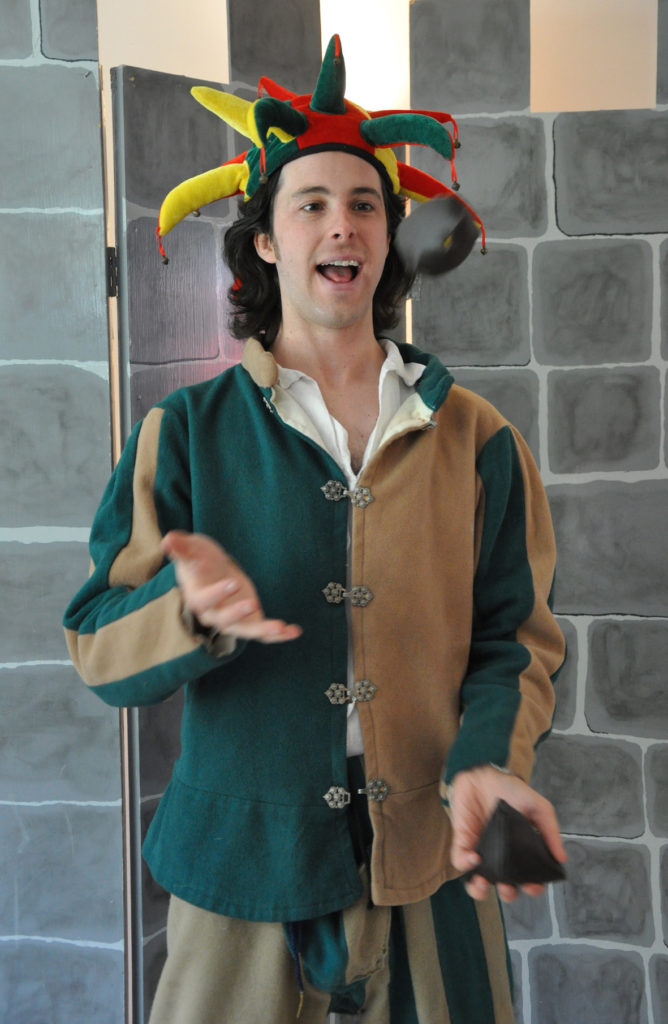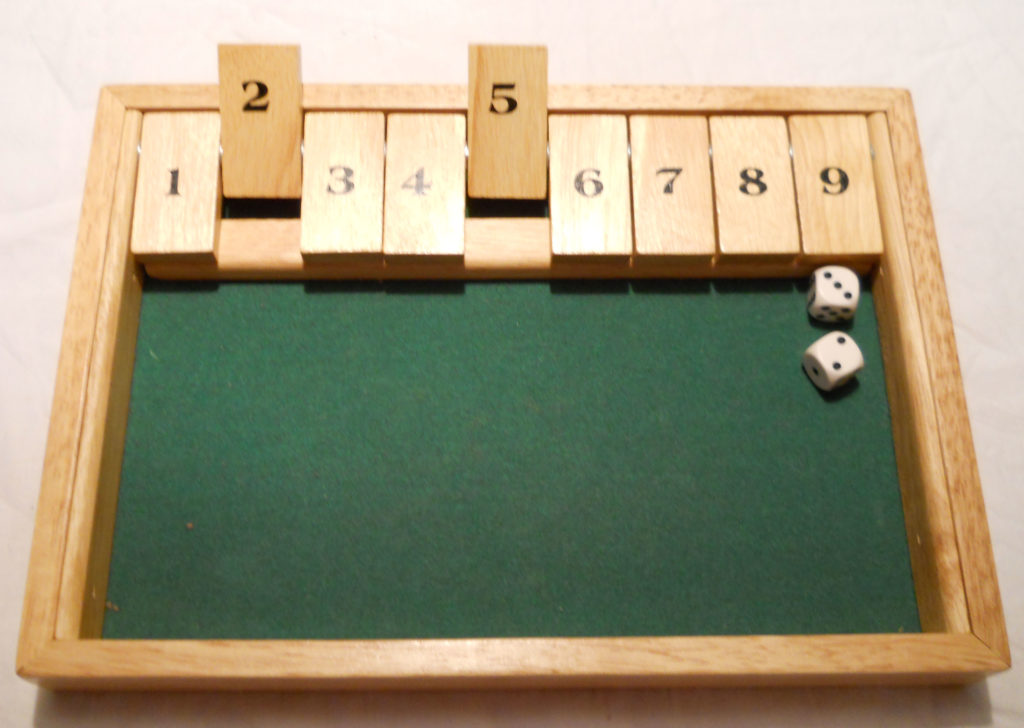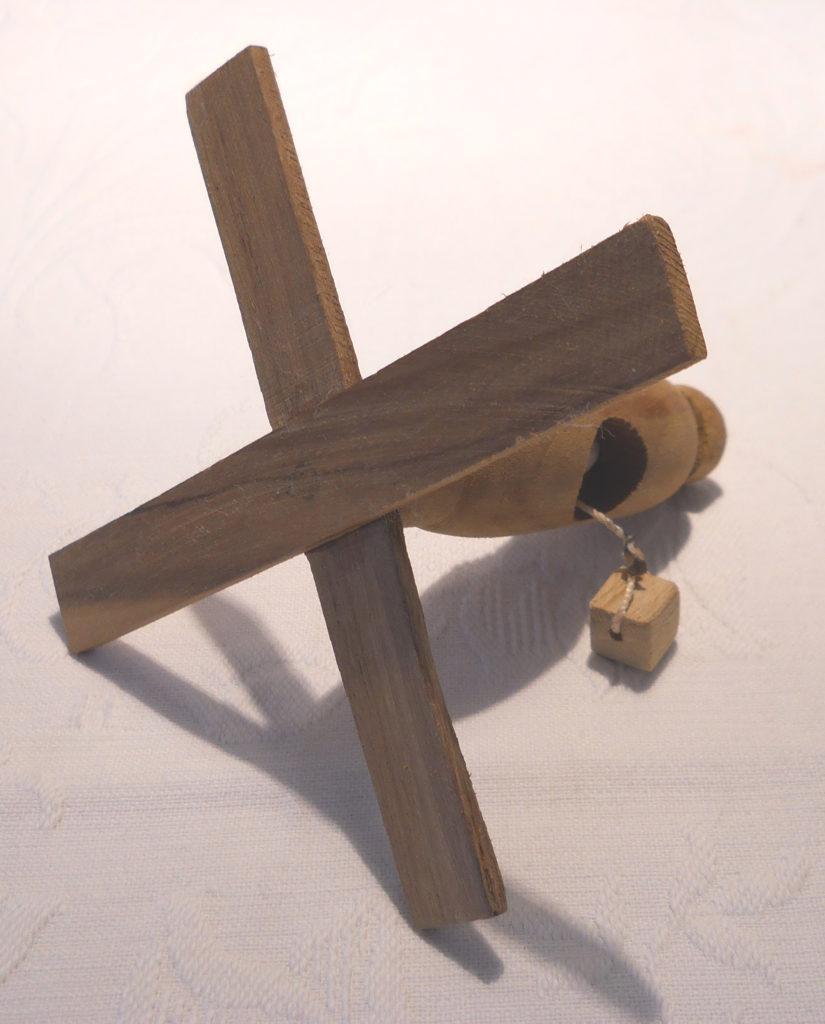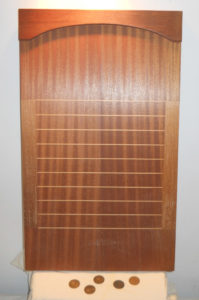 Shove Groat
This would have been played straight on top of tables in inns with lines scored into the table, rather than on the purpose built "Shove Ha'Penny" board of Victorian times – tables are unwieldy to travel with though!
Content on our website can be reproduced for educational purposes.